BAIC and JOY practices "the Belt and Road"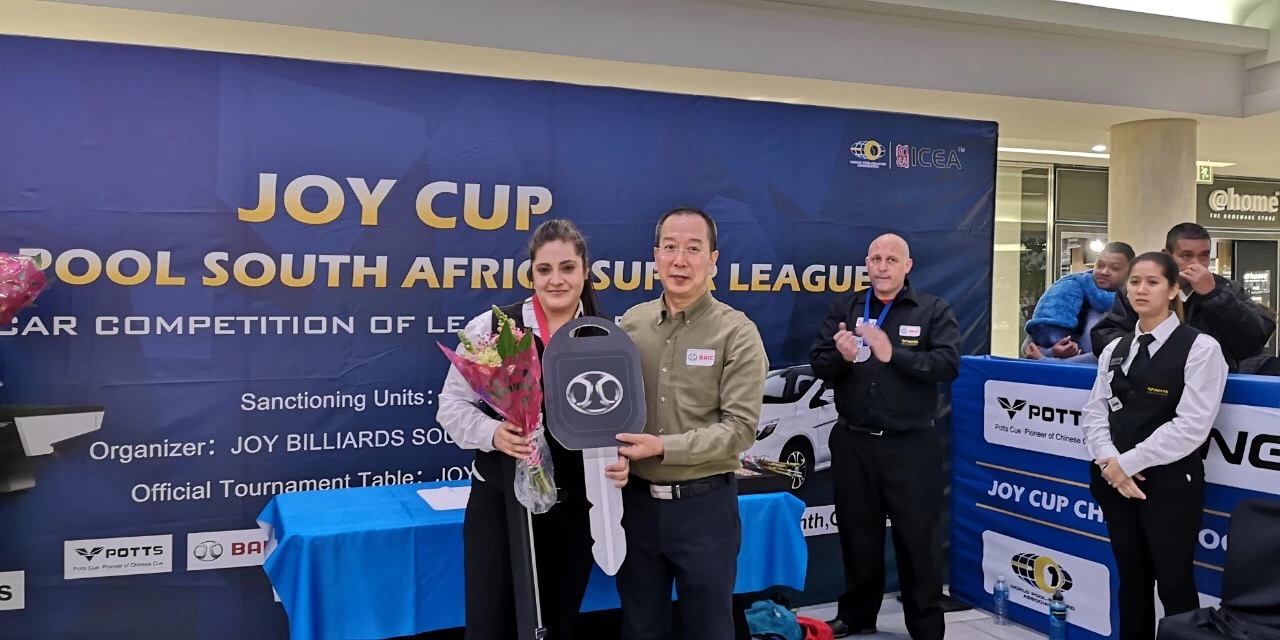 Just as the "2019 world Chinese pool master HUANAN station" in full swing. At the other end of the globe, Cape Town, South Africa, on the local time 6th July, the 2019 Joy Chinese 8 ball South Africa Super League 7th race has come to close. The local strengthen woman player Elzetti Cohen stands out from the 138 players and won the championship. And also local pleyer David Shatkowski and Fick Moilet won the second place and third place.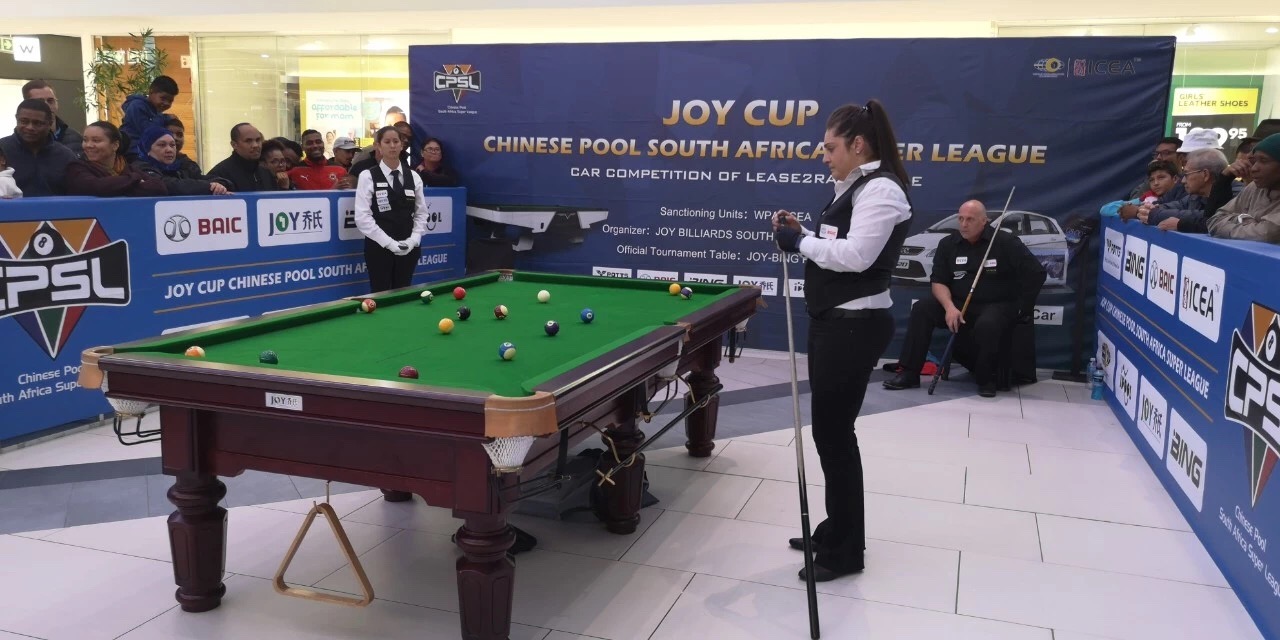 Elzetti Cohen, who has just signed with Potts, she has previously won the British eight-ball championship and is a very promising player. She is the second female player to win this honor and, in this tournament, she wins a Beijing autocar. Li Ji, deputy general manager of Beijing Automotive International Development Co., Ltd. (hereinafter referred to as BAIC International), Sun Zhiyong, general manager of BAIC Africa, and Liu Liping, director of BAIC International Market Management Department, presentes awards to the champions, the second place and the third place.
Chinese billiards is been promoted globally from South Africa. After several years development, Chinese billiards has already become the most popular billiards project in South Africa, and is called "a life-changing sport" by local fans. The Chinese billiards South African Premier League has become a widely known billiards competition in Africa. Not only do the event rewards and the professional systems have a strong appeal, but its cultural concept "harmony and difference" is highly recognized by South African fans.
Under the background that the government are advocating vigorously "the Belt and Road", BAIC and JOY are win-win co-operation, to implement the Belt and Road Initiative against expanding oversea markets and promoting Chinese culture, and promoting Chinese billiards into a worldwide sport. It becomes a cultural symbol embellished in countries along the Belt and Road.